BRAKES



BRAKES



BRAKES



BRAKES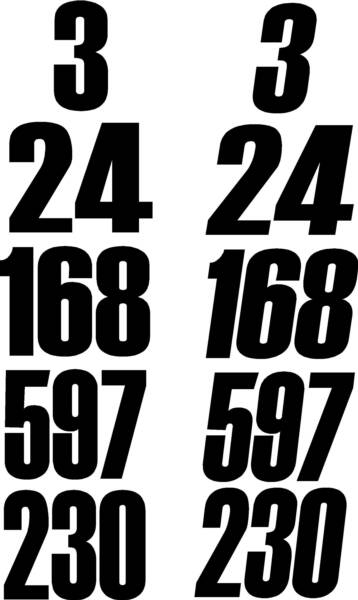 peeweecycle's Own Custom Number Sets!

These number sets are custom fit for your specific bike. Front number plate is typically larger than the side panels.  No more making tall numbers fit on all three panels. They look great and apply as a uniform set, no need to line up each individual number!  Made of quality 3 mil vinyl. For ultimate protection add the clear precuts (shown on our graphics page) and protect your decals and side panels. They are available in 2 styles and in black or white.

NUMBER SETS AVAILABLE FOR THE FOLLOWING BIKES

KX65/RM65   Front Plate

KLX/DRZ110  Side Panels

SX65

    Front Plate

                   Side Panels

SX85

    coming soon
RM85

   Front Plate
                    Side Panels 

YZ85            Front Plate

                   Side Panels

Number Set Max Overall Dimensions for 3 Digits

On some models trimming will be required for panel mounting holes.

Be sure to specify your desired number, color and style in the comments section when ordering

Don't see your bike? just give us the dimensions and we will make them for you for the same price!!

6" X 8" LG

3 3/4" X 7" LG

5 3/4" X 7" LG

5" X 6" LG

6 1/2" X 8" LG

4 3/4" X 8"LG

5 3/4" X 8" LG

4 5/8" X 8" LG

MINI RACER PERFORMANCE PARTS AND SUPPLIES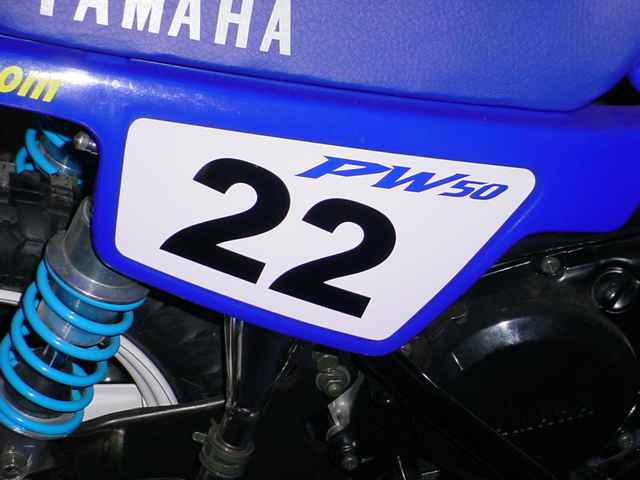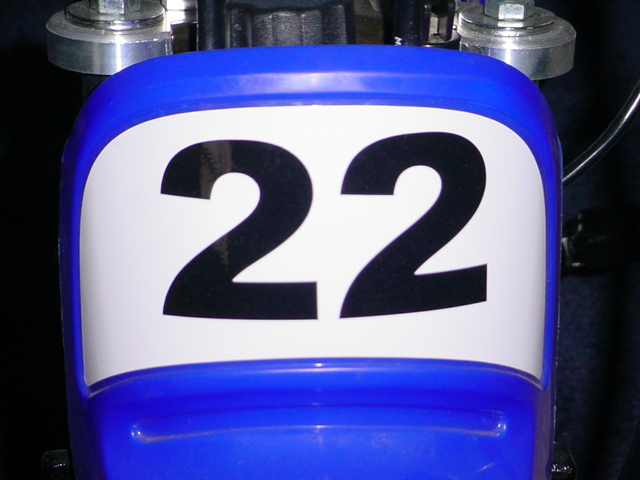 pw0411 pw50 number set. Please specify number and color desired in comment section when ordering. Available in black or white and either 1,2 or 3 digit.   Note: backgrounds not included

pw0411     PW50 Custom Number Set     $8.99