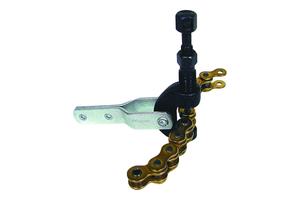 OIL - TOOLS


OIL - TOOLS



OIL - TOOLS


OIL - TOOLS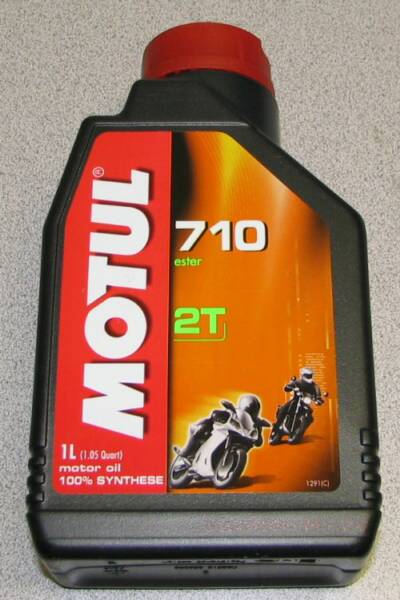 MOTUL 710 2T

100% synthetic, ester based lubricant desinged for high performance 2-stroke engines operating under extreme conditions. Motul 6002T  is specifically designed for separate lubrication systems. Pre diluted, it allows for an easy flow through all types of oil pumps. It mixes instantly and evenly with the fuel, thus ensureing "total lubrication"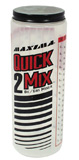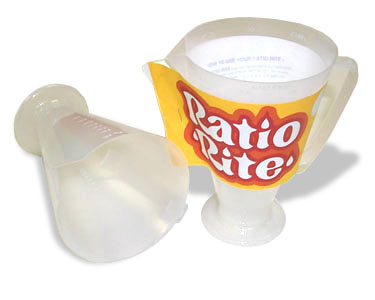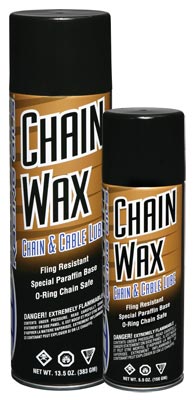 MAXIMA CHAIN WAX

Maxima Chain Wax is a superior power spray lubricant designed for all chain care needs. It's special parafilm formula creates a waxy film similar to cosmoline, offering long term protection especially in water and high humidity environments. Maxima Chain Wax is formulated with heavy duty, anti-wear, and extreme pressure additives that provide superior lubrication for all chains, cables, and sprockets.

MAXIMA QUICK 2 MIX

The Maxima Quick 2 Mix™ bottle has been calibrated to give you the ability to accurately mix in ratios of 24:1 to 100:1. Simply choose the ratio of oil you wish to use and the amount of gas you are going to mix. Fill oil to the mark corresponding to the amount of gas you will use. For example: To mix 4 gallons of gas at 32:1, fill oil to the 4.0 gallon mark under 32:1 ratio. To mix 6 gallons of gas at 50:1, fill oil to 6.0 gallon mark under 50:1 ratio. etc... If you are using liters of gas, follow the same procedure. The Maxima Quick 2 Mix™ also features ounce and CC calibrations--located on the right side. Use these for you own custom ratios, filling transmission oil, fork oil, etc

RATIO RITE

THE ANSWER TO THE PROBLEM OF MIXING CORRECT OIL AND GAS RATIOS

MEASURES IN OUNCES OR CC'S

SCALES ON SIDE GIVE ACCURATE MIXING RATIOS FOR 1,2,2.5 AND 5 GALLONS

RATIOS FROM 16:1 TO 70:1

MOTUL HAS REPLACED THEIR 600 2T WITH THIS OIL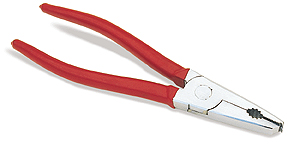 HEAVY DUTY SPRING HOOK

Used to remove wxhaust pipe springs, seat or tank holding springs, cotter pins, side stand springs and other parts. Small lightweight tool that works on most any spring.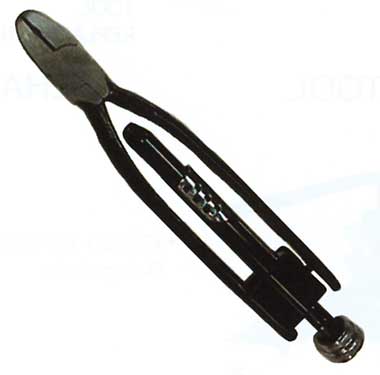 RATCHET SPARK PLUG WRENCH

Fits standard 13/16" plugs. Small, light and easy, this tool is often found in the back pockets of many mechanics as their riders prepare to line it up!

CHAIN BREAKER

This tool handles 420,428,520 and 530 chains, which pretty much covers whatever you may run into. Capable of pushing a link pin completely through the connecting link. A handy tool that belongs in any home mechanics tool box.

MOTION PRO MASTER LINK CLIP PLIERS

Here is a real tool of convenience. This tool makes master-link clip removal and installation a breeze

EMGO SAFETY WIRE TOOL

The Emgo Safetywire Twisting Pliers makes securing critical fasteners with safety wire much easier compared to regular pliers. Simply clamp and lock the twisting pliers on the wire, and with a simple twist the wire easily twists along tightly. Automatic return wire twister, right hand twist.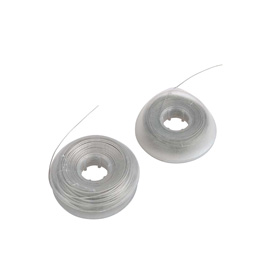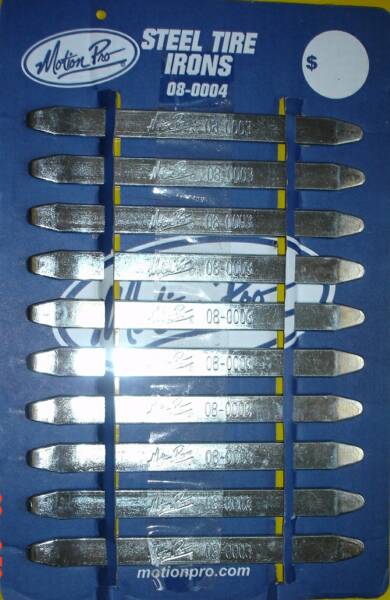 MOTION PRO TIRE IRON

Irons are 9.5" long and work great for most all applications.

SAFETY WIRE

A must for every toolbox. This is the real stuff. Not a cheap imitation. Made from .030" stainless, this wiere twists tight without breaking. Perfect for grips or your general safety wire needs. .032 dia

MINI RACER PERFORMANCE PARTS AND SUPPLIES